Paul Chapell
Director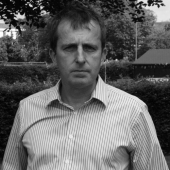 Paul began his career as a Quantity Surveyor working originally for a building contractor and then the London Underground. His career then progressed to a building surveying role within Courage brewery followed by Grand Metropolitan Estates. During this time he gained his Diploma in Surveying from the College of Estate Management and then became a member of the Royal Institution of Chartered Surveyors.
In 2000 he became a partner in a multi-disciplinary practice working across a wide range of sectors and clients including large estate owners and managing agents, hotels and holiday parks, licensed premises and retailers, and educational establishments.
This wealth of experience enabled Paul to establish Maylands Consulting and continue to enjoy solving challenges and providing clients with both a personal and professional service.
Contact Paul Chapell